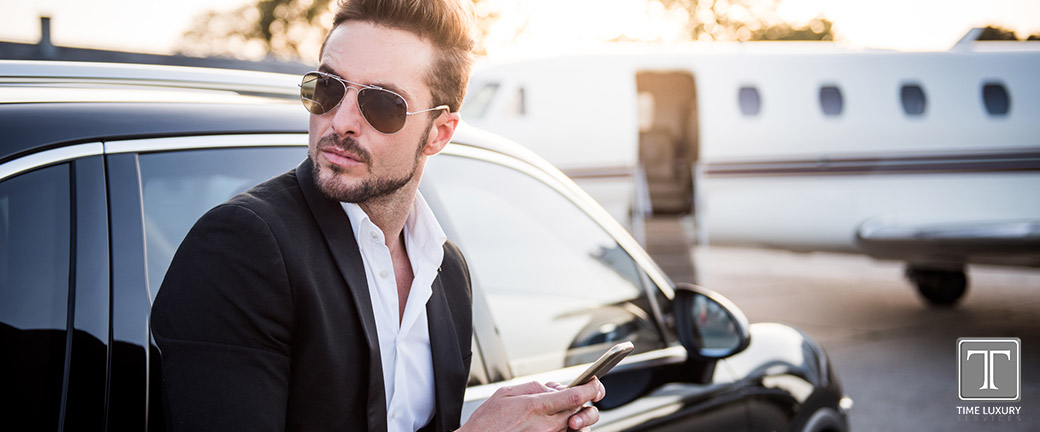 Time Luxury Services takes pride in offering one of the most diversified transportation services in Calgary. We have an extensive fleet of vehicles and a professional chauffeur service, making us one of the most trusted car services in the city.
Each of our vehicles is chauffeured by highly trained and experienced drivers, selected for their knowledge of Calgary's main business sectors, institutions, hotels, airports and residential areas. They are full-time professionals, committed to catering to all your specific needs.
Our Luxury Sedans

---
BMW 740Li
For your clients or personal business travel, other transportation service needs. A series 7 is coveted as the highest quality, luxury, and comfort BMW has to offer. The perfect alternative to booking the typical black car.
The Li model provides the most rear passenger legroom in its class. This vehicle creates an immediate elegance that will impress all corporate clients. Perfect for transportation to an important business meeting or a night out on the town.
BMW 740Li Features:
Suitable for up to 4 passengers
Spacious, isolated cabin
Rear windows privacy screens
Enhanced AC and heat features
Premium leather interior

---
Mercedes S550
For your event or other transportation service needs, hiring a Mercedes-Benz sedan is an elegant alternative to booking a more traditional stretch limousine.
The most famously luxurious vehicle in the celebrated S class, the S550 always makes the right impression whether you hire our Calgary car service for an important business meeting or a night out on the town.
Mercedes S550 Features:
Suitable for up to 4 passengers
Leather interior
Tinted windows
Enhanced AC and heat features
Two-way radio
Electronic Stability Program

---
Audi A8 TDI
The Audi A8 is perfect for executive transportation services. The rear seats have an abundance of space; three adults can sit comfortably in the back. Legroom is excellent aided by massaging seats for further improved comfort.
Whether you are taking our car service to Calgary airport, a business conference or on a night out, the A8 offers a spacious and stylish hand stitched and contoured rear passenger seating that hug your body for ultimate comfort.
Audi A8 Features:
Suitable for up to 4 passengers
Contoured rear seats
Rear windows privacy screens
Passenger climate control
Hand stitched leather interior
Our Functional SUV Plus Fleet

---
Lincoln Navigator
Business travel has never been so luxurious and efficient than with the Lincoln Navigator. A staple within the chauffeured transportation service, this vehicle combines power and space for a comfortable, relaxing ride whether you're taking the family to Calgary International Airport or attending an important business conference for the evening.
Lincoln Navigator Features:
Suitable for up to 7 passengers
Spacious, luxurious interior
Maximum cargo space for luggage
Traction control system
Dual zone climate control

---
Lincoln MKX
If you are in search of a sedan that is well-equipped and has a high, smooth ride quality and a comfortable interior, then the Lincoln MKX is the choice for you.
When you opt for this chauffeur service, you can be sure to get a sedan that is meticulously maintained for your safety and comfort whether you require a private transfer to or from the airport, a special event or a business meeting.
Lincoln MKX Features:
Suitable for up to 4 passengers
Spacious, comfortable interior
AC and Heating
Leather trimmed seats

---
Lincoln Krystal Stretch
Lincoln Krystal Stretch provides the perfect transportation for weddings, graduations or any other event where the security of a chauffeured car service is needed.
This sleek and elegant stretch limousine features everything you'll need to relax and unwind and is the perfect way to travel in style.
Lincoln Krystal Stretch Features:
Suitable for up to 8 passengers
Soft leather seating
Sunroof
Fibre optic lighting
Built-in coolers
TV, VCR, CD Sound System with MP3 input
Crystal glass and decanter setup
Book A Lincoln Krystal Stretch
---
To find out more about our high-quality, secure and efficient fleet of vehicles, contact our Calgary transportation service today at 587-206-3080 or email us at info@timeluxuryservices.ca.